TotalMeet uses free and opensouce sotware, based on open standards for real-time communication.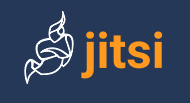 The core if the service is made of Jitsi Meet, a leading webconferencing software and backed up by the SFU media server Jitsi Videobrige.
Jitsi (formerly SIP Communicator) is a free and open source multiplatform voice (VoIP), videoconferencing and instant messaging application for Windows, Linux, Mac OS X and Android. (Wikipedia)
Jitsi Meet – Secure, Simple and Scalable Video Conferences that you use as a standalone app or embed in your web application. Jitsi Videobridge is an XMPP server component designed to run thousands of video streams from a single server — and it's fully open source and WebRTC compatible. (Jitsi website)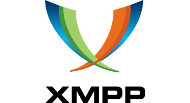 Internally the system uses XMPP for synchronizing all the conference events.
Extensible Messaging and Presence Protocol (XMPP) is a communications protocol for message-oriented middleware based on XML (Extensible Markup Language). It enables the near-real-time exchange of structured yet extensible data between any two or more network entities. Originally named Jabber, the protocol was developed by the Jabber open-source community in 1999 for near real-time instant messaging (IM), presence information, and contact list maintenance. (Wikipedia)

The audio and video media streams are established and transferred according to the WebRTC standard, with all the encryption it requires.
WebRTC ("Web Real-Time Communication") is a collection of communications protocols and application programming interfaces that enable real-time communication over peer-to-peer connections. This allows web browsers to not only request resources from backend servers, but also real-time information from browsers of other users. This enables applications such as video conferencing, file transfer, chat, or desktop sharing without the need of either internal or external plugins. (Wikipedia)
The portal website is served by Nginx and the SSL certificate is provided by Let's Encrypt.


We use proven and reliable software to build upon.
"If I have seen further, it is by standing on the shoulders of giants."